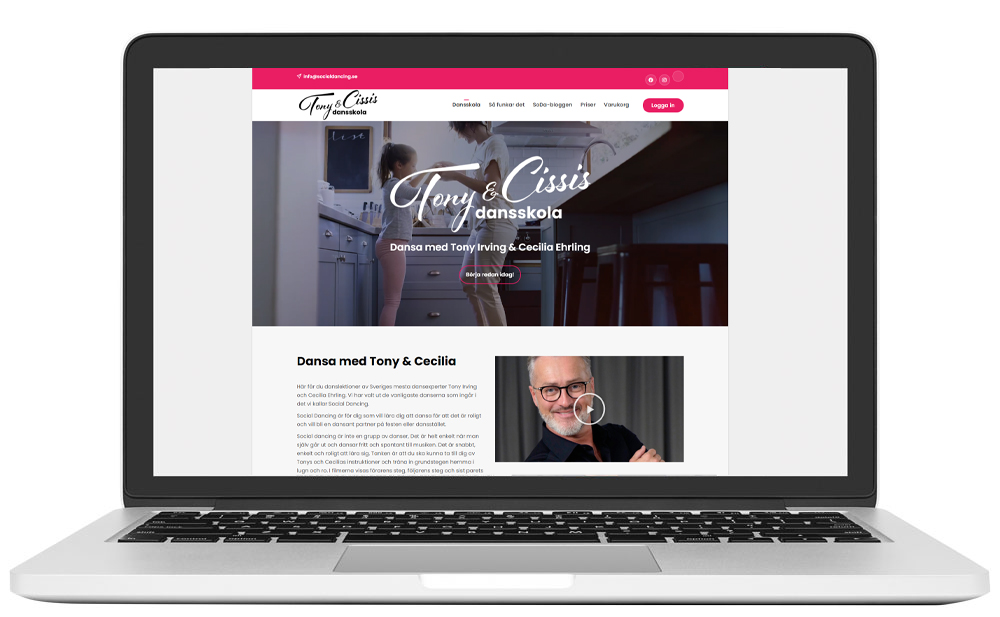 Large web investment launched in 2020
SunTower Entertainment and B&P Digital have in collaboration with Tony Irving and Cecilia Ehrling Danermark created one of Sweden's best dance schools online; Tony & Cissis Dansskola.
Now the Swedish people can finally learn to dance in an educational and safe way in the pandemic era.
Check out the page Tony & Cissis Dansskola - it is available around the clock.